About Trinity Rehab
Leadership You Can Depend On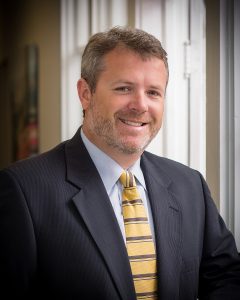 Jamie Sutherland
PT MPT
Executive Director

Jamie has been the Executive Director of Trinity Rehab since its inception and brings 20 years of clinical and operational experience to the team.  He has a passion for Long Term Care residents and leads Trinity Rehab to always remain patient-centered.  Jamie's strong desire is to ensure Trinity Rehab is the leader in rehab services for the Not For Profit Long Term Care industry in North Carolina.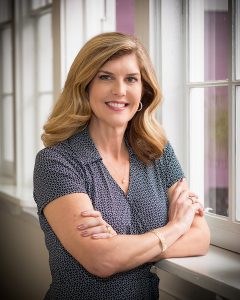 KIM SCHMIDLIN
MS, CCC-SLP
With over 25 years of experience as a speech therapist, Kim has a broad scope of clinical and operations expertise. Kim loves being a therapist and her passion is shared with her team as she continues to train and mentor other clinicians while continuing to treat medically complex pediatric dysphagia clients.


Blair Knowlton
MS, CCC-SLP
Program Manager
Trinity Elms
Blair has over 27 years of experience in speech therapy working with both pediatric and geriatric populations throughout her career. She enjoys supervising at the graduate and and post-graduate level. Blair continues to love treating patients, focusing primarily on dysphagia therapy. She is trained in Deep Pharyngeal Neuromuscular Stimulation and is Vital-Stim certified.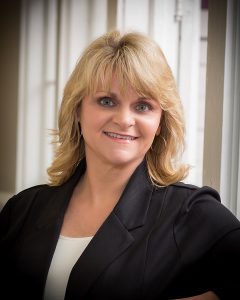 Gina Stevens
PT
Program Manager
Trinity Oaks
Gina Stevens graduated from University of Texas Health Science Center with a Master of Physical Therapy. She has been practicing in the healthcare profession for eighteen years in a variety of settings but her love is working with the geriatric population. She has been the program manager at Trinity Oaks for five years working with a great staff.

Jamie Eudy
PTA
Program Manager
Trinity Place
With a passion for geriatric care, Jamie has spent the last 20 years serving the aging population in skilled nursing facilities. Jamie contributes to geriatric physical therapy by providing care for long term residents as well as short term rehab needs. Jamie lives and works in her hometown with a strong desire to serve the aging population of her community.

Jody Sherron
MA, CCC-SLP
Program Manager
Trinity Glen
Jody has over 20 years of clinical and operational experience as a Speech-Language Pathologist serving patients within a variety of settings, from pediatrics to adults. While Jody enjoys all aspects of speech therapy, he considers adult dysphagia his special interest. Jody enjoys mentoring Clinical Fellows and newly credentialed SLPs while continuing to treat residents in a skilled nursing setting.
Allen Jenkins
PTA Program Manager
Trinity Ridge and Trinity Village
Allen has over 20 years' experience in geriatrics. During that time, he has provided care through a blend of clinical and managerial skillsets. Geriatrics have been his primary focus and passion throughout his life. Since an early age, Allen has learned to appreciate the contributions that the geriatric population have given to us. He is focused on the rehabilitation and care of the geriatric population through the provision of quality patient based delivery of rehab services. Trinity Rehab has equipped Allen with an opportunity to work with two great rehab teams at two exceptional rehabilitation centers in the Hickory, NC area.
Rebecca Ryan
MS/CCC-SLP
Program Manager
Trinity Grove
With over 28 years of experience with the youngest to the oldest, Rebecca has creatively and passionately shared her love for communication and swallowing. She enjoys staying up to date on all the current treatment approaches and interdisciplinary techniques to optimize function on all levels. She and her husband have enjoyed living in Wilmington for the past 26 years, raising 3 children, 3 dogs, and 2 cats. As the Therapy Program Manager, she is excited to continue the strong tradition of excellent service in rehabilitation at Trinity Grove Lutheran Home.

Brad Myers
MA, OTR/L
Clinical Specialist
Brad has worked in a variety of clinical and operational roles in both adult and pediatric settings.  He  is a policy and reimbursement expert and has served in leadership roles for several statewide organizations.  Brad oversees compliance and adherence to regulatory changes and leads the clinical training and programming for Trinity Rehab.


Donna Overton
OTR/L
With over 30 years of experience in both clinical and operational roles, Donna has developed the passion for improving patient care and functional outcomes. She has an extensive clinical background including pediatrics, geriatrics, acute care, home health, school system, outpatient, and long-term care. Donna is dedicated to the mentorship, clinical growth, and program development of our employees, allowing us to provide a high quality of care.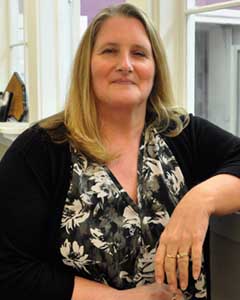 Tammy Worden
Administrative Assistant/ HR Director
Tammy is a HR professional with over 20 years of Human Resources experience supporting company's greatest asset; its employees. She believes the success of any corporation is often traced to how well the organization brings out the great energies and talents of its people. Her goal as a Human Resource Manager is to ensure we retain the best workforce in our industry as well as to meet the needs, aspirations, values and dignity of those individuals/employees and having due concern for the socio-economic problems of the communities we serve.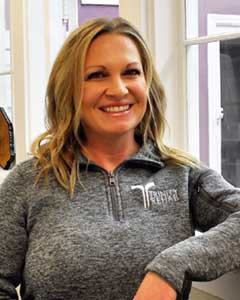 Ashley Racine
Program Manager
Trinity Ridge
Ashley has over 18 years of clinical and operational experience in a variety of settings; however, her passion is serving the geriatric population. She is the Program Manager at Trinity Ridge in Hickory, NC where she enjoys working alongside her team to provide quality therapy services and achieve great functional outcomes. Ashley also has a passion for leadership development and clinical mentorship.